WE HAVE A FANTASTIC, STAR CERTIFIED SHOP IN VAN NUYS, LOCATED AT:
14146 Oxnard St. Unit A.
Van Nuys, CA 91401
Neighborhood: Van Nuys
(818) 782-5393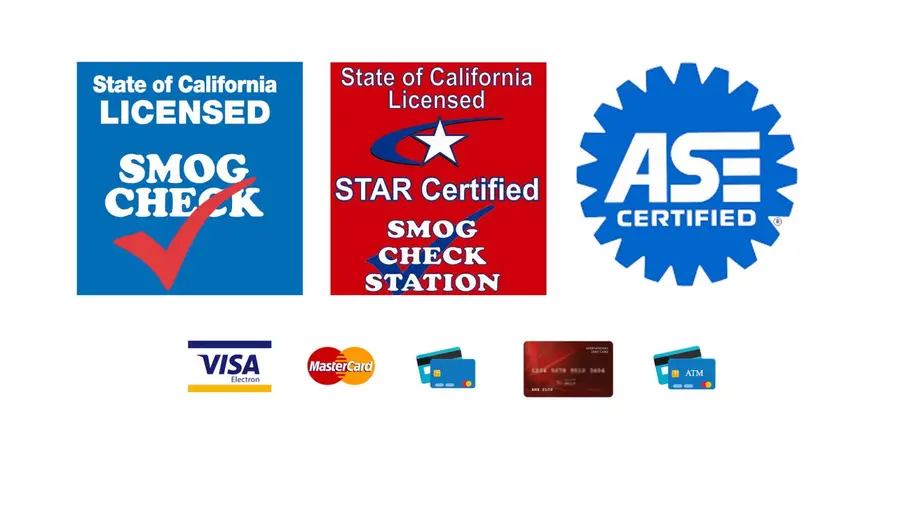 BENEFIT OF SMOG CHECK AND STAR RATING
A smog check is a test conducted on a vehicle's exhaust emissions to determine its compliance with the state's emission standards. In California, smog checks are mandatory for all vehicles except those that are exempt. There are several benefits to getting a smog check:
1. Compliance with State Regulations: Getting a smog check ensures that your vehicle is compliant with California state regulations, which is required to renew your registration.
2. Improved Air Quality: Vehicles that emit excessive pollutants contribute to poor air quality, which can lead to health problems such as respiratory illnesses. By ensuring that your vehicle is in compliance with emission standards, you are doing your part to help improve air quality.
3. Fuel Efficiency: Vehicles that are not in good working order tend to have lower fuel efficiency. A smog check can help identify issues that may be affecting your vehicle's performance and fuel efficiency.
In addition to providing smog checks, we also offer a STAR rating program. The STAR program is a state-administered program that identifies smog check stations that perform well above the state's requirements. The program is intended to ensure that smog checks are accurate and reliable. Some benefits of using a STAR-rated smog check station include:
1. Accurate Results: STAR-rated smog check stations have a proven track record of providing accurate smog check results, which can help prevent unnecessary repairs and save you money in the long run.
2. Faster Service: STAR-rated stations are equipped with state-of-the-art equipment and trained technicians, which allows them to perform smog checks quickly and efficiently.
3. Peace of Mind: Using a STAR-rated smog check station can give you peace of mind knowing that your vehicle has been tested by a trusted and reliable source.